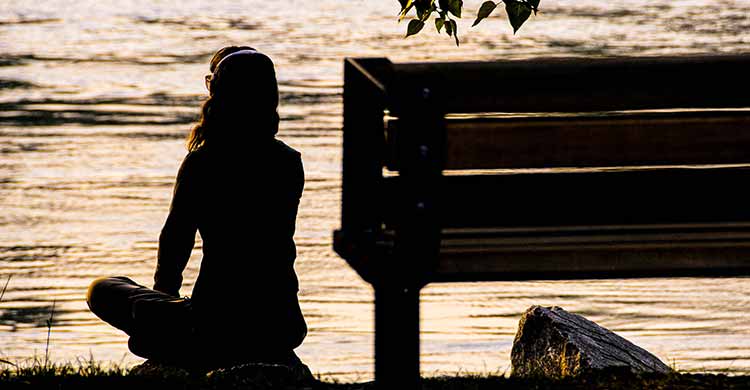 HOW TO FIND INNER PEACE
You're not the first person looking for inner peace. Many have searched for a solution and the results all read about the same.
7 Steps to Find Your Inner Peace and Happiness
How to Look Within For Your Peace
Achieve Your Inner Peace Today
They all talk about things like control, balance, worry and stress. They come with suggestions like:
Meditate and be still. Slow down.
Be grateful and smile more.
Focus on your breathing. Stay calm.
Spend time outside and be in nature.
Help others and do good deeds.
There are many more recommendations, and some work better than others. But, none of them ever give you the internal peace you're seeking.
The evangelist Billy Graham once said, "Suppose you had all the knowledge and all the wealth and all the power in the whole world today and lost your soul. You see, the whole country is on a quest for something, in drugs, in sex, and in entertainment. We want something, but we don't know quite what it is. And it's elusive; we don't find it."
There's an empty space inside of each of us and people believe they can fill it with various things to satisfy their need. They believe their lives will be full of contentment, happiness and peace once they fill that internal void.
Billy Graham went on to say, "Solomon was the great king of Israel… His income was staggering. Nobody that ever lived in history could compare with Solomon in financial worth. Anything he could dream of, he had it. You know how many wives he had? Seven hundred, but that didn't satisfy… Every pleasure at his beck and call. He thought it would bring the peace that he longed for and then he said, 'But as I looked at everything I had worked so hard to accomplish, it was all so meaningless.' It was a bubble that burst. It didn't satisfy. Something beyond it satisfies. What is it?"
People have tried to find inner peace through experiences, fame, achievements, money, sex and everything under the sun. There's a much better answer to the question.
Graham concludes, "Deep in your heart, something is missing. You don't know what it is. The thing that's missing is that personal relationship with Christ."
Let Jesus Christ change your life and give you the inner peace you desire.
START YOUR NEW LIFE WITH CHRIST
You can have real, lasting peace today through a relationship with Jesus Christ. Start your four-step journey now!
Step 1 – God's Purpose: Peace and Life
God loves you and wants you to experience peace and eternal life.
The Bible says:
"We have peace with God through our Lord Jesus Christ."
Romans 5:1
"For God so loved the world that he gave his one and only Son, that whoever believes in him should not perish but have eternal life."
John 3:16
"I [Jesus] have come that they may have life, and that they may have it more abundantly."
John 10:10What keeps us from having the life God planned for us?
Step 2 – The Problem: Our Separation from God
God created us in His image. He gave us a will and the freedom of choice; we choose to disobey Him and go our own way—which is called sin. This separates us from God.
The Bible says:
"For all have sinned and fall short of the glory of God."
Romans 3:23
"For the wages of sin is death, but the gift of God is eternal life in Christ Jesus our Lord."
Romans 6:23Our choice to sin separates us from God. People have tried many ways to bridge this gap between themselves and God.
The Bible says:
"There is a way that appears to be right, but in the end it leads to death."
Proverbs 14:12
"But your iniquities have separated you from your God; your sins have hidden his face from you, so that he will not hear."
Isaiah 59:2No bridge reaches God… except one.
Step 3 – God's Bridge: The Cross
Jesus Christ died on the cross and rose from the grave. When He did He paid the penalty for our sin and bridged the gap between us and God.
The Bible says:
"For there is one God and one mediator between God and mankind, the man Christ Jesus."
1 Timothy 2:5
"For Christ also suffered once for sins, the righteous for the unrighteous, to bring you to God."
1 Peter 3:18God has provided the only way back to Him. You must make a choice.
Step 4 – Our Response: Receive Christ
We must trust and receive Jesus Christ as Lord and Savior.
The Bible says:
"Yet to all who did receive him, to those who believed in his name, he gave the right to become children of God."
John 1:12
"If you declare with your mouth, 'Jesus is Lord,' and believe in your heart that God raised him from the dead, you will be saved."
Romans 10:9Which side are you on? The side with Christ or without Him?
Here is how you can accept Christ into your life:
Admit your need. (I am a sinner)
Be willing to turn from your sins. (Repent)
Believe that Jesus Christ died for you on the cross and rose from the grave. (Be saved by faith)
Through prayer, invite Jesus Christ to control your life through the Holy Spirit. (Receive him as Lord and Savior)
We suggest a prayer like this one:
"Dear God, I know I'm a sinner, and I ask for Your forgiveness. I believe Jesus Christ is Your Son. I believe that He died for my sin and that You raised Him to life. I want to trust Him as my Savior and follow Him as Lord, from this day forward. Guide my life and help me to do Your will. I pray this in the name of Jesus. Amen."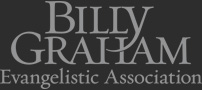 © 2023 Peace With God, LLC